!updated 4/5/18>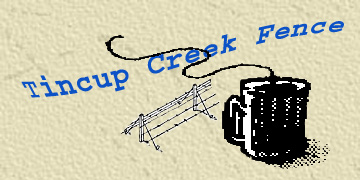 <![if !vml]>

<![endif]>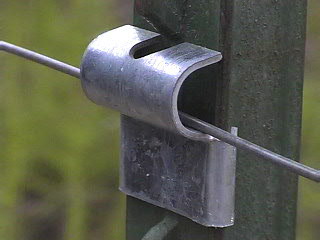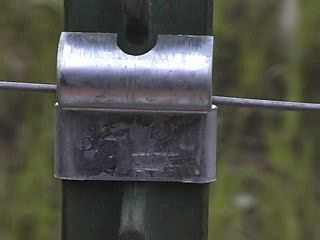 Its ease of installation, durability, strength and ease of
maintenance make it a real winner.
The stretch-through design of all our clips with all types of wires
is the best feature.
Our Steel T-Post Permanent Fencing Clip Solution, fitting all T-Posts,
is another of our tough fencing solutions for use with barbed,
smooth or hi-tensile wire. We call it our Permanent Fence Clip because in
no-snow no-lay-down areas of the country it is an install
and forget solution to most all fencing situations.
It can be used with all types of wire and in most cases is indestructible.
Although we call it permanent it can be removed with a little effort with our tool
and re-installed if necessary. You will find these clips from coast to coast,
along highways and on BLM and U.S. Forest properties,
along with private ranches and farms.
Again the stretch-through design will allow for stretch maintenance with ease
along with fast and easy installation using our fencing tool.
Lowering your maintenance costs and saving you time and money!
No more saggy loose dangerous wires here.
Copyright © 2007-2018 tincupcreekfence.com, Inc. All rights reserved. All products made in USA.