!updated 4/5/18>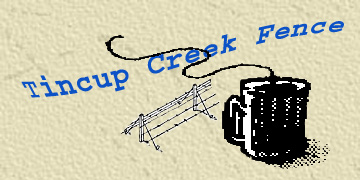 <![if !vml]>

<![endif]>
Our optional insulator makes for easy installation and versatile fencing.
Installation is as simple as slipping the wire into the insulator slot, rotating the
insulator 90 degrees and attaching the insulator to the post clip with a nail.
They can be used with tape, hi tensile or barbed wire.
They are fast and easy to install while welding using the Steel Pipe Installation Tool.
These versatile insulators can also be used with the Steel T-Post Lay-Down Clip,
Wood Post Lay-Down Clip, or the Steel T-Post Permanent Clip.
Our Super Tough Insulator is one of a-kind.
It will last and last when the others fail.
It fits all the Lay-Down Fence clips sold by Tincup Creek Fence.
Not much more can be said!
The super-tough insulator used for big game retention.

Our most popular Steel T-Post Lay-Down Fence Clip with insulator.

Wood Post Lay-Down Fence

Clip also shown with optional Insulator.

Steel Pipe Welded on Lay-Down Fence Clip.

Our toughest clip for the most the most demanding animal control applications

and it too can be used with the our high voltage and tough strength optional insulators.
Copyright © 2007-2018 tincupcreekfence.com, Inc. All rights reserved.